Meet Me at Maynards

Newsletter 

April 5, 2013  
HEADS UP…LOOK
WHAT'S COMING UP
April 20
CYCLOVIA TUCSON
April 7 & 28
GABE ZIMMERMAN
TRIPLE CROWN
June 1
September 2
October 20
SAVE BIG ON 
ARIZONA DISTANCE
CLASSIC 2013
SECOND SATURDAY 
EVERYTHING  
DOWNTOWN
 SAR COMMUNITY CALENDAR
You may respond to this email with questions or comments at anytime by clicking "reply". To unsubscribe scroll to the bottom of the newsletter and click on "SafeUnsubscribe"
MISSION OF MEET ME AT MAYNARDS
Bring active adults and families to the downtown Tucson area to enjoy healthy exercise, experience the beauty, history and architecture of our unique neighborhoods, and to appreciate and  
patronize local businesses. 
Meet Me at Maynards is free and is an official event of Southern Arizona Roadrunners (SAR). Click here to learn about all of SAR's great running and walking events, activities and education.
It's more than a walk/run…
it's an Urban Fitness Phenomenon!! 
Through partnerships with downtown fitness venues, we offer many options during your Monday evening fitness hour…Zumba, Pilates, Spinning, Yoga, Step, Jujitsu, gym workout, swimming, etc… 
Click here for details.
WE ONLY HAVE THREE RULES:
1. OBEY TRAFFIC LAWS…WALK/RUN DEFENSIVELY
2. TIP THE BAND AND THE BARTENDER
Your beer was only $2!
3. DO THE MMM CHEER VERY LOUD
GET OUT!!   
TOP NEWS!!
MMM Birthday Party
April 15!!!
Be There!!! 
 MMM Pins Get A New Look!
Watch Steve Ahart's
latest video! 
American Heart Walk on April 20
Always check discounts
before you come to MMM.
Click here
MMM drawing now at 7:00   
Find ALL MMM photos from this week
Attendance April 1: 
580 with 67 new people!
Tax Holiday!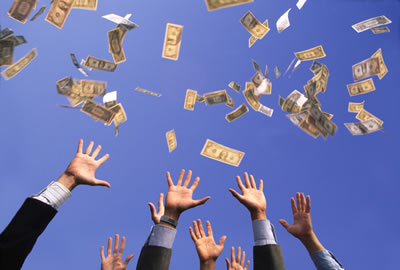 MMM 4th birthday
April 15
Tax Holiday!!!
Don't miss it!!
It's a treasure hunt (sort of)…
"Itemizing Deductions"
Music everywhere…twelve bands/performers!!
BBQ in the courtyard!!
Plan on it!!
New MMM Pins! Get your's now!
Thanks to our sponsor TucsonOrtho for providing MMM with BRAND NEW pins!!! If you've been to MMM 50 or more times, you are entitled to a new pin even if you already received the old "MMM" pin. Please come to the front desk at your convenience to pick up this awesome new pin!!! Please note, everyone will still receive this new pin on their 50th MMM,  however, we will no longer be awarding pins for every 50 MMM's.
Watch Steve Ahart's latest MMM video.
Click here
Steve Ahart from Jim Click Automotive
has created several MMM videos. 
Join our "Meet Me" team!!
MMM teams up with TMC to help fight heart disease.
The American Heart Association's Heart Walk is at Reid Park on Saturday, April 20. The event celebrates those who have make lifestyle changes and encourages many more to take the pledge to live healthier lives while raising dollars to fund life-saving research. Bring the whole family…and your dog.

Julia Strange at TMC (our founding sponsor) says their community assessment tells them that heart disease in the #1 killer.
Let's help the AHA and TMC fight heart disease!
REMINDER: MMM DRAWINGS NOW at 7:00pm!!! 
The days are getting longer and hotter, so we moved the drawing back to its original time of 7:00pm. Don't forget!
See every photo from this week on our website…
Looking for a new goal?  Don't know where to start?
Get ready to run the TMC Meet Me Downtown 5k
with a 10-week training group.
Who: For walkers and joggers who have never "trained" for a 5k
When: Kick off is Monday, March 25th at 5:30 PM at Meet Me at Maynards
Where: Sign in to MMM, then head over to the Maynard's patio at 5:30
Benefits: Fun, fitness, and new friends in a safe coached environment.
Space is limited to 25
$3 Flat-rate parking in Centro Garage
During streetcar construction there is a flat rate of only $3 on  
weeknights in Centro Garage…corner of 4th and Toole. 
      Come play with us on Wednesdays!! We have discounts at North, Blanco, Firebirds, RA Sushi, Armitage, Jasper and Acacia!  
Photos from April 1!
NEW!!!
See ALL photos on our MMM website
Congrats to everyone who earned their X8 shirts!
Quiet cap folks
Not so quiet…earning their caps
Enjoying their new X50 MMM pins!
John and Susan honored for their 150th MMM!
They're also MMLE regulars, so this duo really GETS OUT!
Robert is proud to be celebrating his 150th MMM! You Know Robert
from his frequent traveling shirt feature! His shirt gets around!  
Jane got her Century shirt then dashed! She's shy.
Be sure to welcome her into the Century Club when you see her!
Our wonderful sponsor Tucson Orthopaedic! Be on the lookout for their new April photo contest soon! Also, check out the newest 5-star basketball recruit on the table! He looks ready to play!
All smiles returning to HOCO!

Great photo of a great guy…our good friend Darrell
from the Arizona Daily Star.

We ended the night at Monkey Burger for a Dinner-Call Out! We had a tremendous crowd and Monkey Burger folks were excellent hosts!
Susan and Shawn dining at Monkey Burger!
This trio sipping on ice cold $2.50 beers a they wait for their juicy burgers!
These ladies had a fantastic time!
More fun at Monkey Burger!
More folks dining out at Monkey Burger!
The menu features all sorts of burger concoctions!
  Mmmmmmm that burger is good!!!
  More fun at Monkey Burger!
  Burger and beer at the bar. A perfect ending to a perfect MMM.
MMM Traveling Shirts!
Oh la la Julie in Paris!
Bonjour, Doug!
Carole in sunny San Diego!
We know you're traveling!
Email your traveling photo today!!
EVERY MONDAY AT CUP CAFE

Enjoy dinner with friends at Hotel Congress after your walk/run. It's your choice… the lobby bar, Club Congress or Cup Cafe. Check out the $5 bar menu. Cup Cafe offers $2 off full-priced entrees…with MMM hand stamp.
  
Maynards offers $5 off any full-priced entree with your MMM hand stamp.    
IT'S AN URBAN FITNESS PHENOMENON!
If walking and running is not for you on Monday, try one of these:
Kettle bells, full-body cross training, Spinning, Yoga, Zumba, Step, Gym Workout, Swim Laps, Step Class, and the list goes on.                                                      O2 Modern Fitness 
Check in just like always, and be back in time for the drawing! Click here to check it out!      
Meet Me at Maynards is brought to you by Meet Me Concepts, LLC and all of our wonderful sponsors and volunteers. We welcome all inquiries and comments. Hope you enjoy!!
Sincerely,
Jannie Cox and Dave Syverson
Tia and Randy Accetta